20 Channel Stereo MP3 Sound Board with 2x15W Amplifier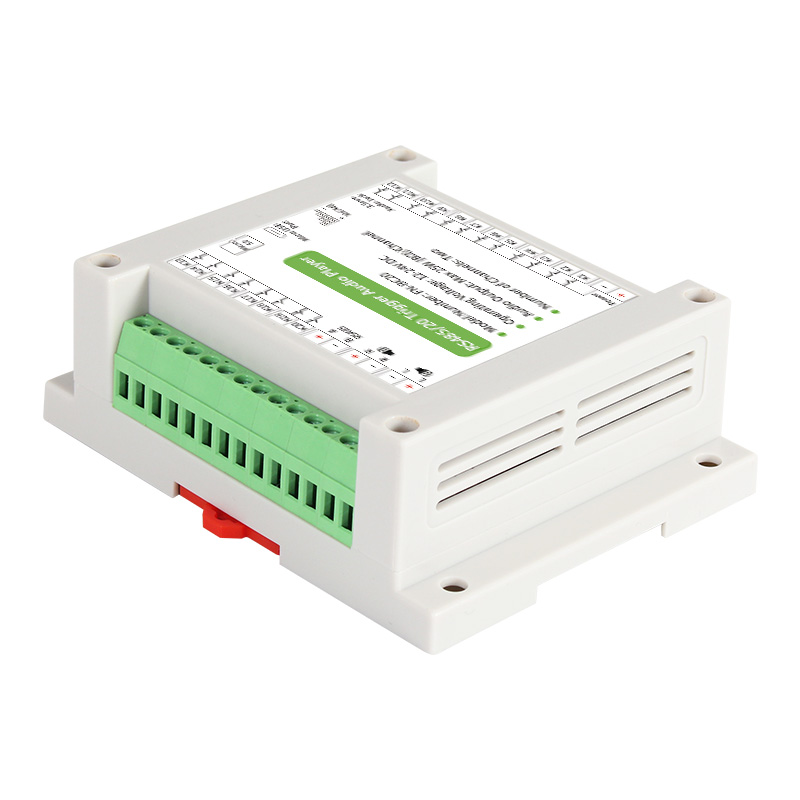 20 Channel Stereo MP3 Sound Board with 2x15W Amplifier
Skill Level :
Assembled and Tested
Buy 10, Get 5% Off!
Buy 100, Get 10% Off!
Also Available in Miniature Size

This item no longer available. Order the  Miniature  version instead.
Description: FN- BC20 is a high-quality MP3 soundboard, equipped with an onboard 2x 15 W class D amplifier, the soundboard can be controlled by 20 separate buttons hooked up to the 'one-on-one' inputs terminals, R232 serial port, and RS485 serial port. Great audio output, industry-grade design, and strong anti-jamming capability make it possible to be used for many different applications.

Features:
Built-in a high-quality 24bit of the audio decoder with stereo audio output.
Works with most Windows, Mac, and Linux systems

Supports to play audio files of MP3 and WAV formats.
On-board a high-quality 2x15 Watt class D amplifier to directly connect with two 8 ohm speakers of 10 to 15 Watts, for the left channel and right channel.
Uses SD card or USB flash drive for sound file storage devices.
Supports a maximum 32GB SD card or 32GB USB flash drive. (1GB SD Card included)
Supports button control mode, RS232, and RS485 serial control mode.
In button control mode, playback of the 'one-on-one' associated audio files are triggered by a negative pulse to any of the 20 input terminals.
In button control mode, possible playback of 255 MP3/WAV audio files per 20 'one-on-one' associated folders through a negative trigger.
In button control mode, Four Selectable triggering modes are provided. 
Supports a 3.5mm stereo audio output jack to an external amplifier.
Separate volume control for each sound channel (only for onboard amplifier).
On-board relay used to control on/off to external equipment during playback.
Wide range for power input DC (12V - 24V).
Industry-grade design and strong anti-jamming capability.
PCB size: 110mm (L) x 65 mm (W) x 18mm (H)
Technical Parameters:
Power input: DC12-24V
Rated output: 15W×2 (RL= 8Ω d=1%)
Noise Voltage: ≤50mV
Frequency response: 20-20KHz
SNR:≥ 90dB
Connection Example:
K1 through K20 are representing Normally Open (N.O.) manual buttons. Please refer to the connection example below.
Documentation and Downloads