USB Recording Module with MOTION SENSING or LIGHT DETECTING and Black Enclosure (Windows)
Description: This module connects to your computer via a USB cable. Then use the free software to record up to 300 seconds of .wav files to it. The software is very powerful and will allow you to stack wave files, and program pauses so the sensor can be used to trigger up to 200 different messages - or a different group of messages each time, up to 100 groups! (The messages or group of messages are played sequentially each time MOTION is detected). Comes with a built-in speaker.
Features:
New Slide Selector to select either Light Mode (e.g. music box) or Motion Mode (e.g. Motion detection)

Light Mode: Designed for use in a box to be triggered when the lid is opened. Triggered when light level goes from weak to strong.

Motion Mode: Designed for use in a display that is activated by someone walking by, Triggered when light level goes from strong to weak.

Detection method - Change in light level. (Not PIR)
Up to 300 seconds of re-recordable voice message (4.7K sample rate)
Includes 6 different playback settings including repeat and continuous playback
Motion Detection 3 to 4 feet. 
Use USB type-B male connector for direct plug into USB cable (1 included per an order)
Easy to transfer software for windows of .wav or .mp3 audio files
Choice of sample rates
300 seconds non-volatile recordable IC.
Operating Voltage 3 to 5 V DC (3 x AA batteries not included)
Operating Current < 50 mA
Standby Current < 5 uA
57mm built-in speaker, Rated Power 0.25w, Peak Power 0.5w, 16 Ohm
Dimensions: 65 x 94 x 26mm

System Requirements:
Additional Details:
After you have added your sound files in the PM66Q program make sure to save your settings first by clicking on the "Save file" button, and THEN click the "PM66" button to program your module. (this is different from the previous version hardware where you could program the module directly without saving the configuration file first (see step 9 & 10 here)

IMPORTANT NOTE: Use PWM DIRECT DRIVE in the software for this unit (DO NOT USE DAC for Ext. AMP like for the USB5M).

In Windows Vista/ Win 7 the PM66 software must be run as administrator by right-clicking on the PM66 icon ad then click to "Run as administrator" 

NOTE: The sensor will detect about three feet away. Also, to adjust volume, use GOLDWAVE for a softer or louder recording. The unit does not work well in dim light. 
If your sound file needs to be edited whether to change to length or convert it from .wav to .mp3 or vice versa .mp3 to .wav. Please check out this free software that we use GoldWav 

Video demonstration of the Software:
Selector switch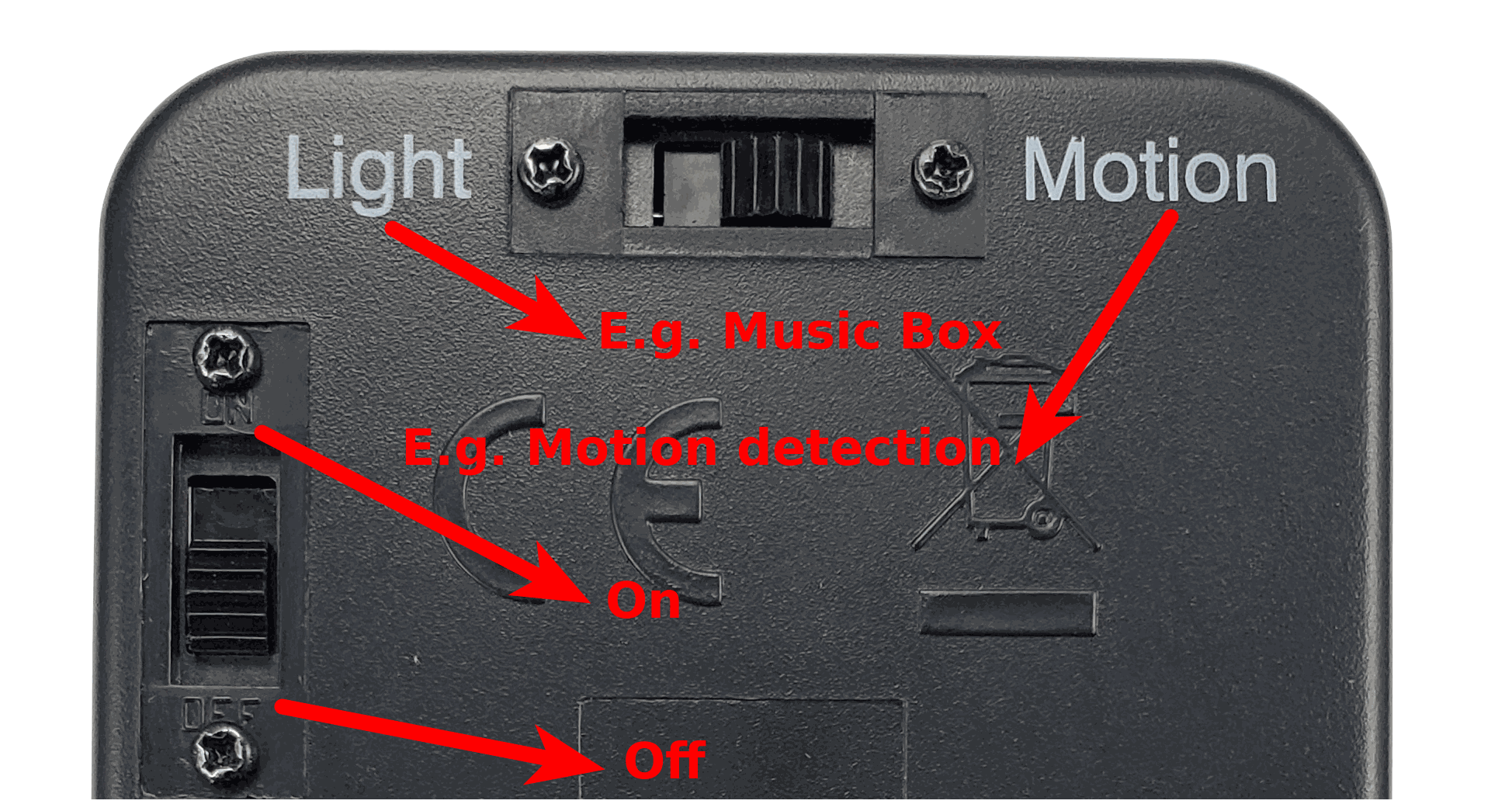 Documentation and Downloads
Your Dynamic Snippet will be displayed here... This message is displayed because youy did not provide both a filter and a template to use.