Xcelite 8-in-1 Screwdriver Set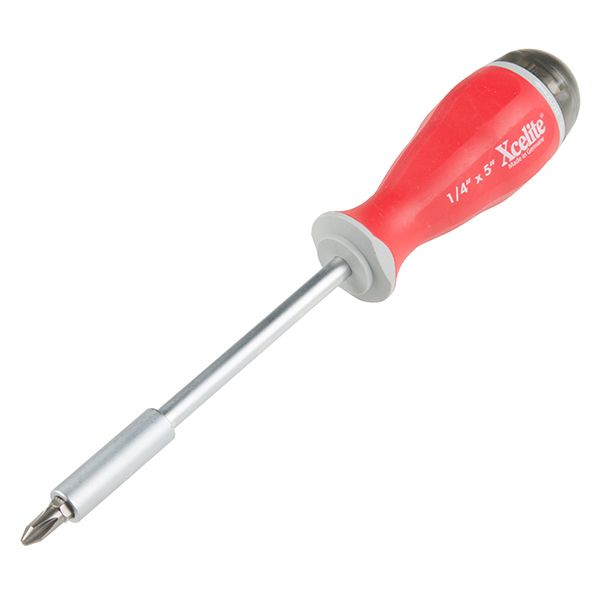 Xcelite 8-in-1 Screwdriver Set
Skill Level :
Assembled and Tested
Buy 10, Get 5% Off!
Buy 100, Get 10% Off!
Description: The Xcelite 8-in-1 Screwdriver Set provides eight high-quality bits in a single ergonomic tool. Each bit is easily accessible with a spring-loaded magnetic housing that holds the seven included bits you aren't currently using. Though the screwdriver set includes eight unique bits, the end of the shaft features a 0.25" hex driver that can fit most of your existing ¼" bits. With a strong magnetic hold and no-roll handle design, this is one of the best all-in-one tools we have used!
The shaft of this multiple-tip driver is made from chrome-molybdenum vanadium steel that makes for great durability and longevity.
Includes:
1x ¼" Hex Driver
1x 1/8" Flat Bit
1x 3/16" Flat Bit
1x Torx 15 Bit
1x Torx 20 Bit
1x Torx 25 Bit
1x Phillips #1 Bit
1x Phillips #2 Bit
1x Phillips #3 Bit
Documentation and Downloads