Xcelite Ergonomic Screwdriver Set (6pcs)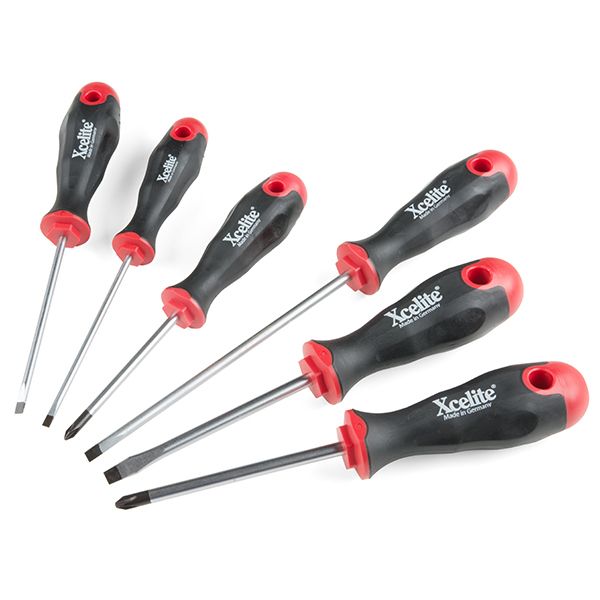 Xcelite Ergonomic Screwdriver Set (6pcs)
Skill Level :
Assembled and Tested
Buy 10, Get 5% Off!
Buy 100, Get 10% Off!
Description: The Xcelite Ergonomic Screwdriver Set provides six different screwdrivers, each featuring a shockproof ergonomic soft inner core and handle. Utilizing Xcelite's own Ergonic® handles, each screwdriver in this set conforms to your hand to provide great comfort and reduce torque loss to provide you with a fantastic slip-resistant tool! The set includes two Phillips head and four flathead screwdrivers.
The screwdrivers in this set have been equipped with durable, satin-finished chrome molybdenum steel shafts with black-treated tips that help to eliminate light reflection while in use. Additionally, these screwdrivers have a shatterproof seamless-handle cap, just in case you accidentally drop them.
Includes:
1x 1/8" Flat Screwdriver
1x 3/16" Flat Screwdriver
1x ¼" Flat Screwdriver
1x 5/32" Flat Screwdriver
1x Phillips #1 Screwdriver
1x Phillips #2 Screwdriver
Documentation and Downloads