Trickle Charger with Solar Cells (12V/1.5 W)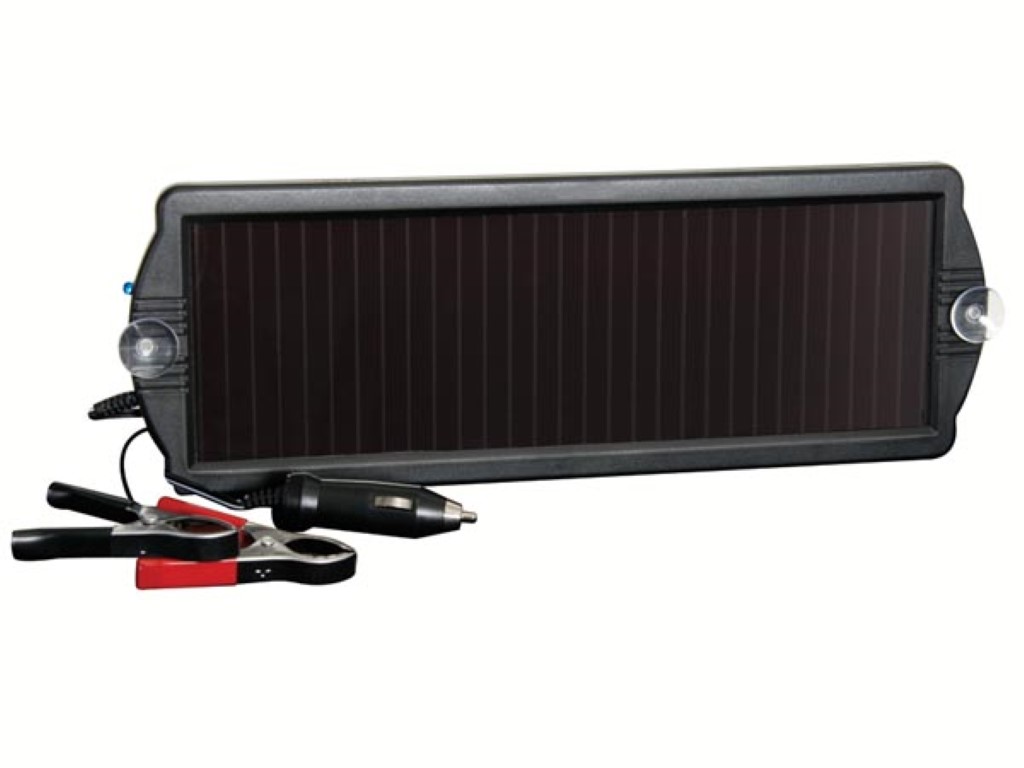 Trickle Charger with Solar Cells (12V/1.5 W)
Skill Level :
Assembled and Tested
Buy 10, Get 5% Off!
Buy 100, Get 10% Off!
Description: Powerful solar power source for 12 VDC battery.
Features:
Built-in protection to prevent current reversal

Amorphous solar cells

Included accessories:

1 x lead wire with cigarette lighter plug

1 x lead (3m) with 2 battery clamps

4 x suction cups (for mounting e.g. on car window)
Specifications:
Power: 1.5W maximum

Voltage output: 12V (± 20%)

Nominal voltage: 17.5 V

Current: max.125mA

Operating temperature: -15 ~ +45 °C

Dimensions: 13.4" x 4.7" x 0.6"

Weight: 1.0 lbs

Open circuit voltage (Voc): 21 V
As long as there is sufficient sunlight, the charger will produce a small electrical current to trickle charge your battery. The blue LED will flash when the panel is trickle charging the battery. The charger will not overcharge or damage the battery. Similarly, a blocking diode ensures that the charger cannot flatten your battery. Please note that the SOL5N is designed to trickle charge batteries to compensate for the natural drainage. It is not intended to recharge a completely discharged battery.
Documentation and Downloads