Melody Card Telephone Ring COB Module (Battery not included)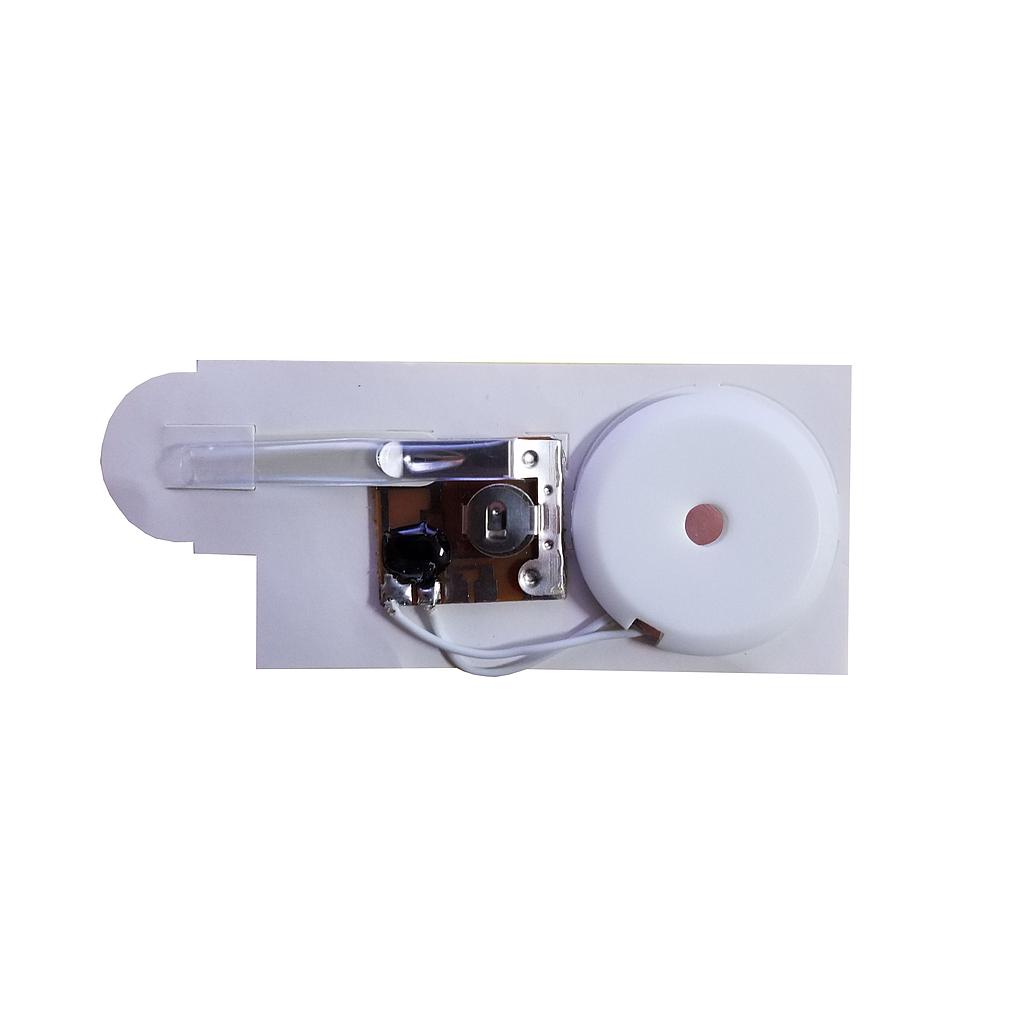 Melody Card Telephone Ring COB Module (Battery not included)
Skill Level :
Assembled and Tested
Buy 10, Get 5% Off!
Buy 100, Get 10% Off!
MD095231
CLOSEOUT ITEM. LOW PRICE!
Please note: Units might need a fresh LR41 battery. Thus the low closeout price. Also remove (by pulling out) the clear plastic tube before switch can activate

Description: Complete Card Melody Unit- 'Telephone Ring' Melody IC COB, battery and piezo all ready to play. As found in Christmas cards and books which play when you open the page. There could not be fewer external components! Tune in this unit: Telephone Ringing sound. 
Features:
Self-adhesive backing. 

Duration 8.8 seconds. 

Melody repeats continuously while power is connected. 

Cmos LSI chip in small chip-on-board PCB.

1.5V battery and direct drive to piezo speaker included

Built-in oscillator.

Melody already programmed in ROM. 

Modify the switch or add your own. 

Output to an amplifier.

The ideal building block for door bells, alarms etc. 

Ready to play! 
Documentation and Downloads