Rika RK200-04 Solar Radiation Sensor with 4-20mA Output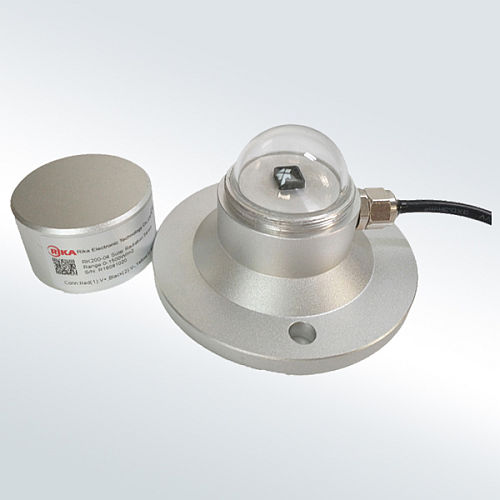 Rika RK200-04 Solar Radiation Sensor with 4-20mA Output
Skill Level :
Assembled and Tested
Buy 10, Get 5% Off!
Buy 100, Get 10% Off!

RKS-205
Description: The RK200-04 Solar Radiation Sensor is measures solar radiation within 300-3000nm wavelength band. If the sensing face is downwards, it can test the reflected radiation and solar radiation on the incident to the inclined plane. If the shade is added, it can test the scattered radiation. It is widely used to monitor the solar radiation in meteorology, solar energy, agriculture, construction materials aging and atmospheric pollution and etc.
The RK200-04 PAR has a 4-20mA output with range 0-1500W/m2 and a cable 1500mm long for easy termination. It can be easily connected to a PLC or data logger.
Specifications:
Spectral range: 300~3000nm
Range: 0-1500W/m2
Supply: 12V-24VDC
Output: 4-20mA optional 0-5V,RS485
Response time: <5s
Temperature effect: ±0.08%/℃
Cosine correction: <10%(Solar elevation angle=10°)
Non-linearity: <±3%
Stability:≤±2%/year
Operating temperature: -40 to +85 degC
Shell material: Aluminum alloy
Ingress Rating: IP65
Storage Condition: 10-60degC @20%-90%RH
Cable Length: 1500mm
Documentation and Downloads