Mean Well DDR-15G-24 9~36V Input, 24V/0.63A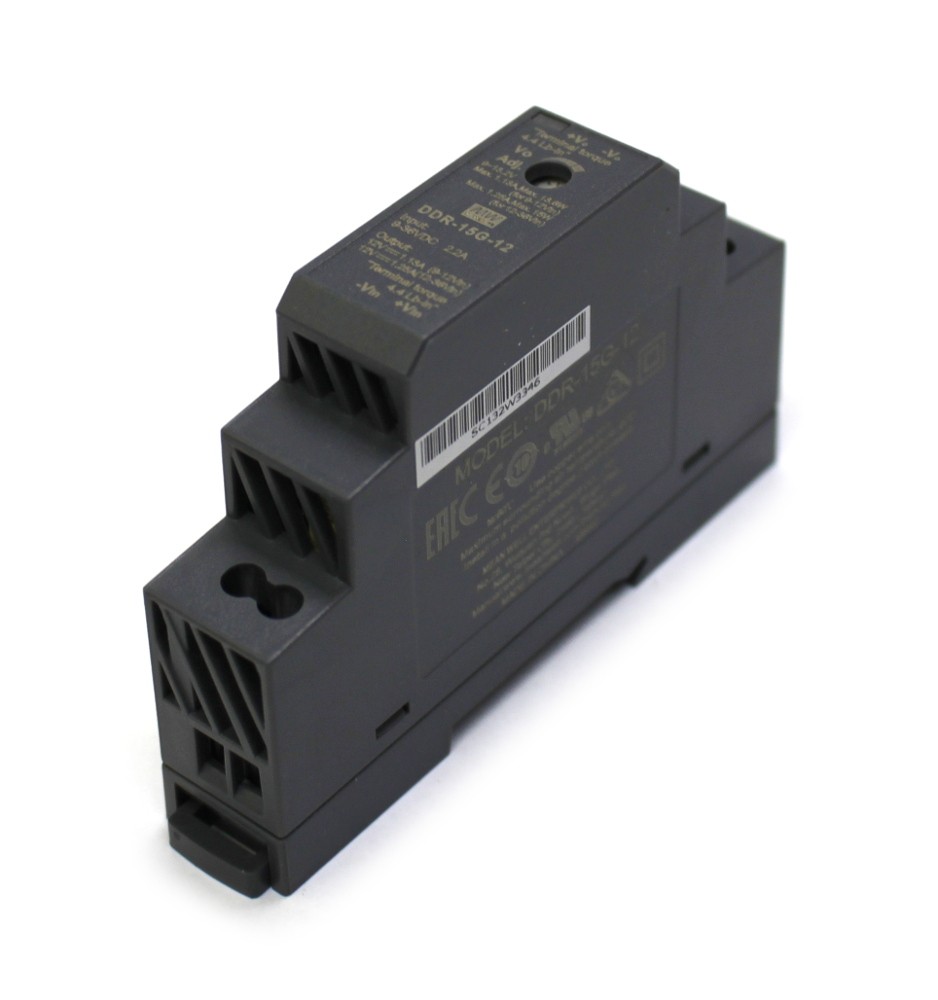 Mean Well DDR-15G-24 9~36V Input, 24V/0.63A
Skill Level :
Assembled and Tested
Buy 10, Get 5% Off!
Buy 100, Get 10% Off!
Description: 
These regulated output, switching, isolated DC-DC converters are useful for converting one DC voltage to another. They can be used to create one voltage rail from another or to give a stable voltage from a fluctuating source. They can provide regulated voltage out to power sensitive electronics from solar, battery or automotive sources.
MEAN WELL DDR-15G-24 DC/DC converter DIN rail type
Ultra wide 4:1 input voltage range
Operating temperature range: -40~+85°C
3000Vdc I/O isolation
Adjustable DC output +/-10%
No minimum load required
Slim case width design
Dimensions:17.5 x 90 x 54mm
Convection cooled
Protections: short circuit / over load / over voltage / input reverse polarity / input under voltage protection
MEAN WELL 3 year warranty
CE certifications
Features:
Output voltage: 24 VDC
Rated current: 0.63 A
Power supply: 9 - 36 VDC
Efficiency: 86%
Protection: Overload, Over voltage , reverse polarity, under voltage 
Dimensions: 17.5*90*54.5 mm
Documentation and Downloads