Loop Powered Temperature Sensor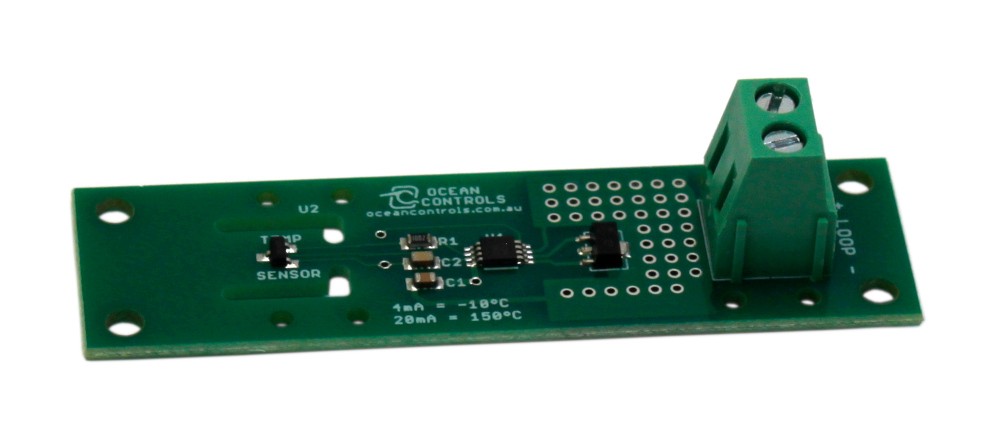 Loop Powered Temperature Sensor
Skill Level :
Assembled and Tested
Buy 10, Get 5% Off!
Buy 100, Get 10% Off!
Description: This is a simple 4-20mA output loop powered temperature sensor with measurement range from -10°C to +125°C designed for monitoring RTU and PLC cabinet temperatures. DIN Rail mounting or Wall mounting is optional.
Available with a DIN Rail mounting. See the KTD-267 for that option.
Features: 
Power Supply: Up to 40 V Loop Voltage, 8.1 V Compliance Voltage

Maximum Current: 20mA

Output: 4 to 20mA

Measurement Range: -10°C to 150°C

Ideal for measuring cabinet temperature for RTUs and PLCs

Operating Temperature: -10°C to 70°C

Typical Accuracy: ±0.5°C

Worst case Accuracy of ±2°C at 25°C

Worst case Accuracy of ±3°C at 150°C

Dimensions: 72L x 20W x 15H (mm) Documentation and Downloads