DC Motor Speed Controller (Assembled)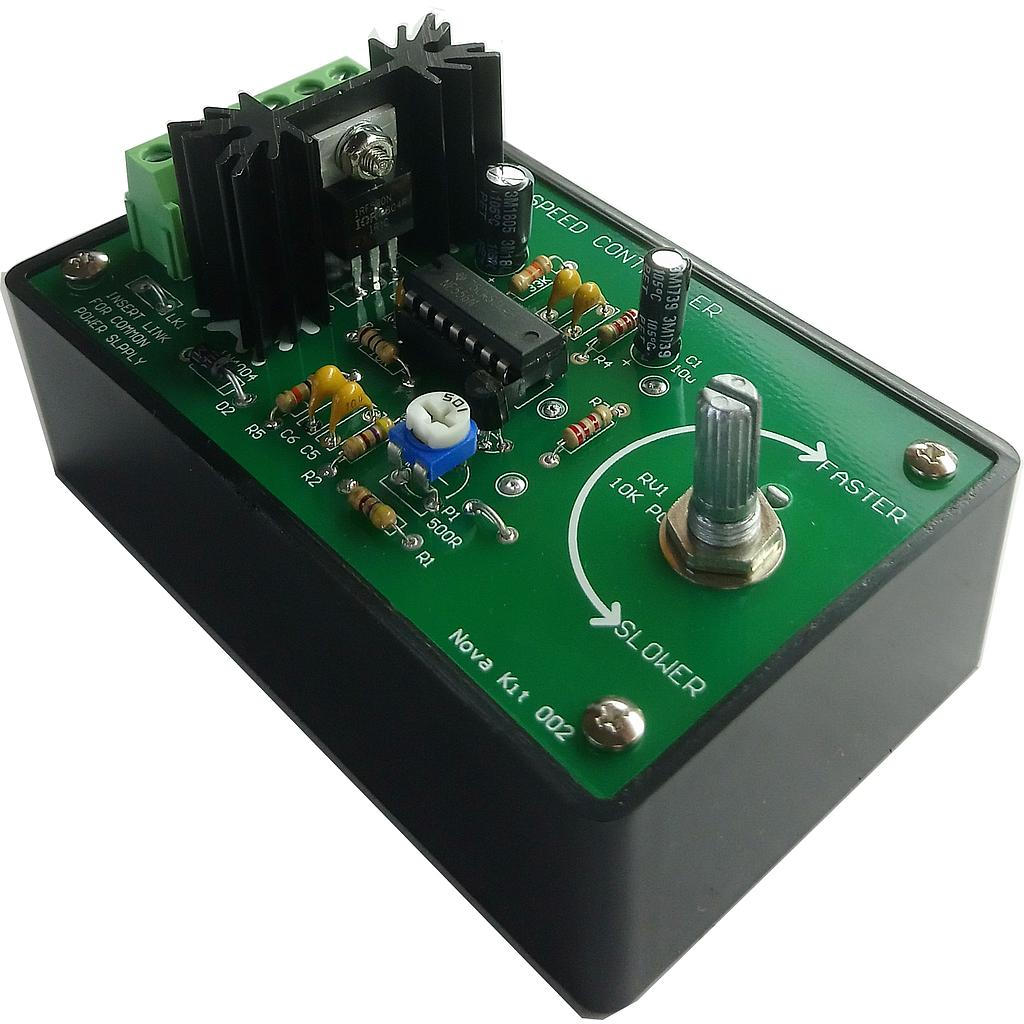 DC Motor Speed Controller (Assembled)
Skill Level :
Assembled and Tested
Buy 10, Get 5% Off!
Buy 100, Get 10% Off!
K067 K67 NK002
Description: This kit will control the speed of any common DC motor rated up to 100V (7A). Operates on 5V to 15V. Uses a NE556 to pulse-width modulate a high current switching power transistor, IRF530 MOSFET. In this way motor torque is maintained. Adjustable speed control.
Specifications:
PCB dimensions: 96mm x 55mm
NOTE: Please allow 24 hours for assembly!
Documentation and Downloads