DVR Module with HDMI interface for muCam70x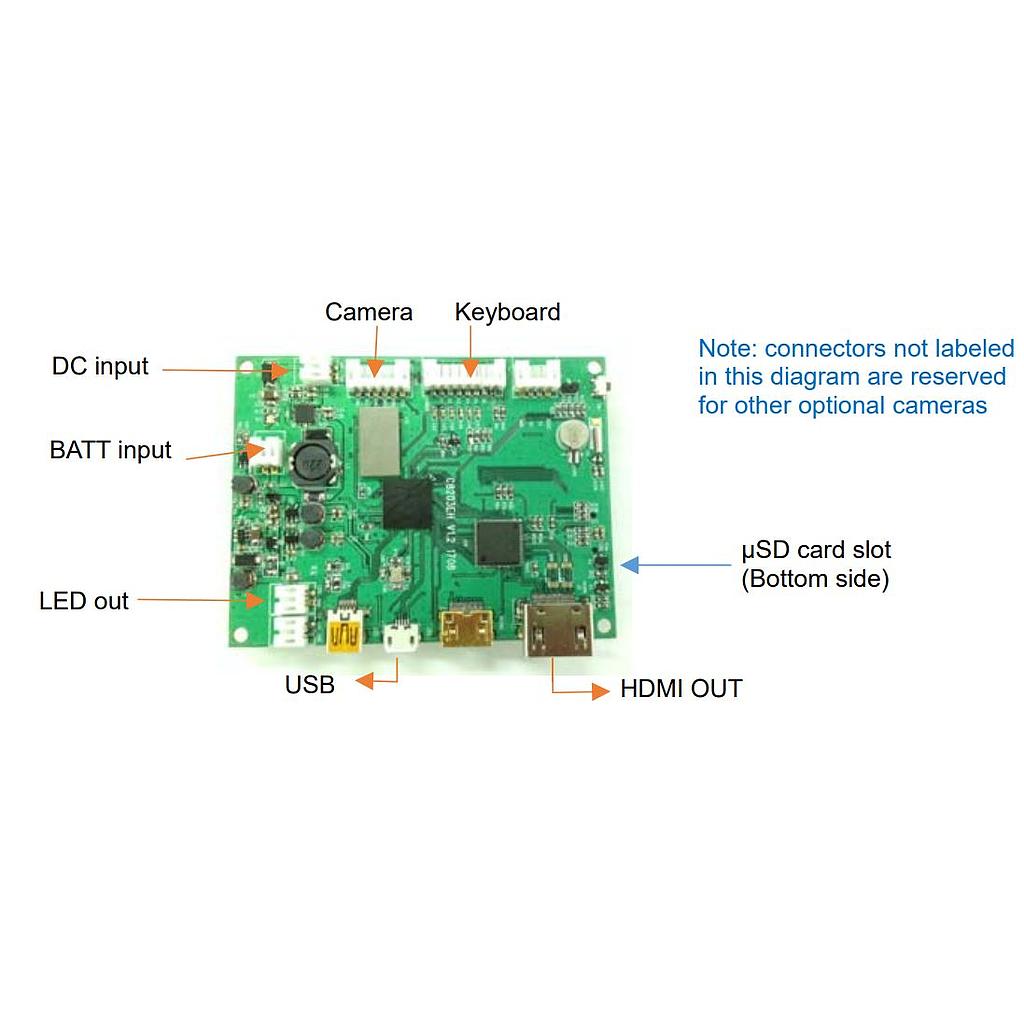 DVR Module with HDMI interface for muCam70x
Skill Level :
Assembled and Tested
Buy 10, Get 5% Off!
Buy 100, Get 10% Off!
Description: This module has been designed for muC70x series and output real-time video to HDMI/DVI monitor. It performs still image capture as well as video recording and store files to SD card. It has been designed for operation by DC5V or lithium battery.
Features: 
Interface to muC70x series camera

Real-time Video output

DVI output HD720p at 30fps

Simple operation for AWB

AVI recording and JPG snapshot

Store to SD card, up to 32G

Image quality fine-tune possible

RTC with battery backup

Battery level detect and display on the screen

5VDC or 4.2V Li-ion battery operated

Built-in battery charging

Individual GPIO for key input

Documentation and Downloads