C1098 JPEG Compression Camera Module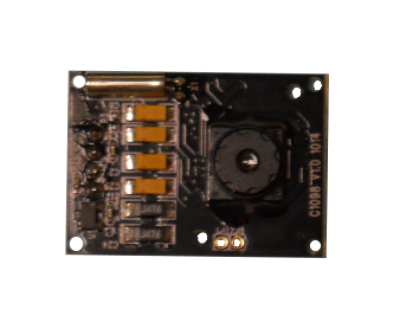 C1098 JPEG Compression Camera Module
Skill Level :
Assembled and Tested
Buy 10, Get 5% Off!
Buy 100, Get 10% Off!
Description: The C1098 JPEG compression module performs as a video camera or a JPEG compressed still camera and can be attached to a wireless or PDA host. Users can send out a snapshot command from the host in order to capture a full resolution single-frame still picture. The picture is then compressed by the JPEG engine and transferred to the host.
4-pin connector cable (11 inch female) included.
Features:
Small in size, 20 x 28 mm

VGA resolution, down sample to QVGA

Low power consumption, 3.3V operation

UART interface support up to 460.8 Kbps

Built-in JPEG CODEC

Built in lens, optional

User friendly command
Documentation and Downloads