20 Second Recording Module with 9V Battery Connector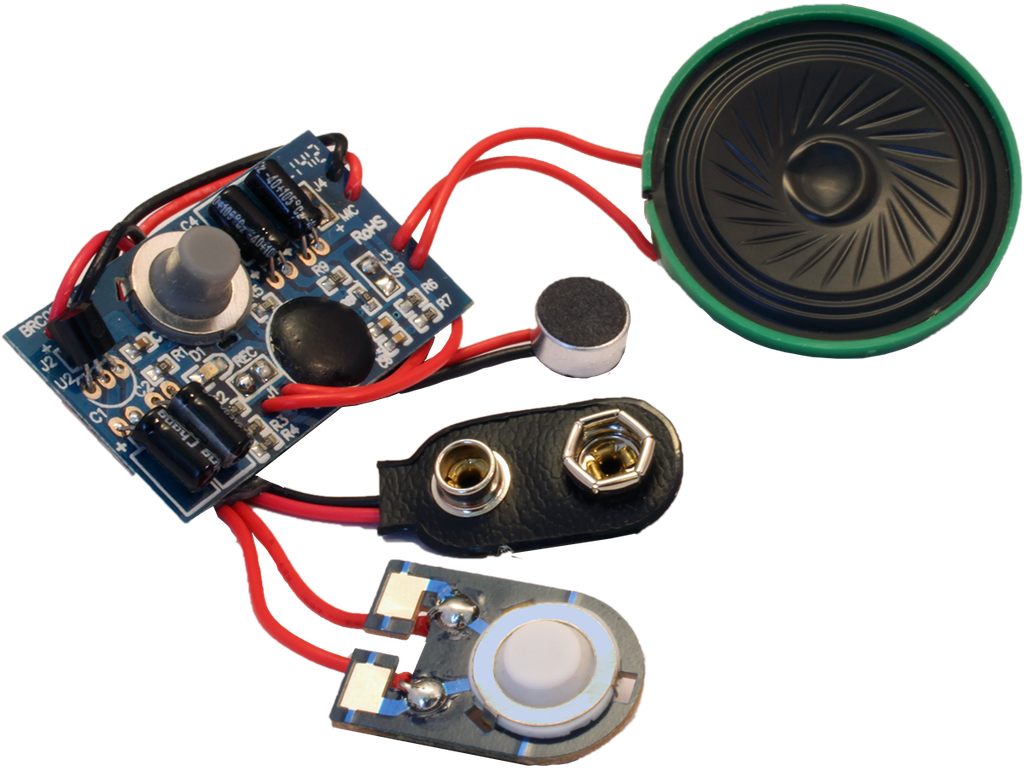 20 Second Recording Module with 9V Battery Connector
Skill Level :
Assembled and Tested
Buy 10, Get 5% Off!
Buy 100, Get 10% Off!

BR9
Fully Assembled and tested. All you need to do is add a 9V Battery.
Record: Press and hold the "Record" switch. LED indicator turns on and starts recording. Release switch to finish recording, and LED turns off. 
Play: Press "Play" switch to play complete message once. 
Specifications: 
20 second non-volatile recordable IC. (Message will be retained if battery removed. You can also re-record a new message when desired)

Includes Electret microphone for recording.

40mm Mylar speaker included.

Operating Voltage: 9V (battery not included)

Operating Current: <= 40mA (average)

Standby Current <= 0.2mA

PCB size: 1.8" x 1" (45mm x 25mm)
Documentation and Downloads