TEMT6000 Ambient Light Sensor Breakout Board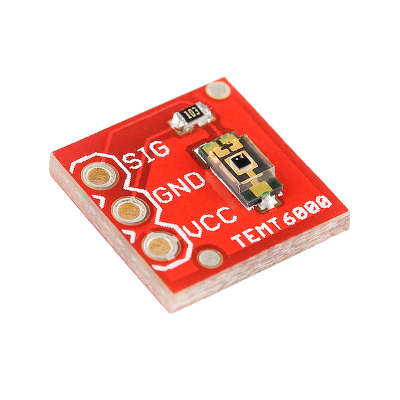 TEMT6000 Ambient Light Sensor Breakout Board
Skill Level :
Assembled and Tested
Buy 10, Get 5% Off!
Buy 100, Get 10% Off!
Description: Basic breakout board for the TEMT6000 Ambient Light Sensor. Only what you need, nothing you don't. Sensor acts like a transistor - the greater the incoming light, the higher the analog voltage on the signal pin.


Documentation and Downloads