JST-PH 6-pin male connector header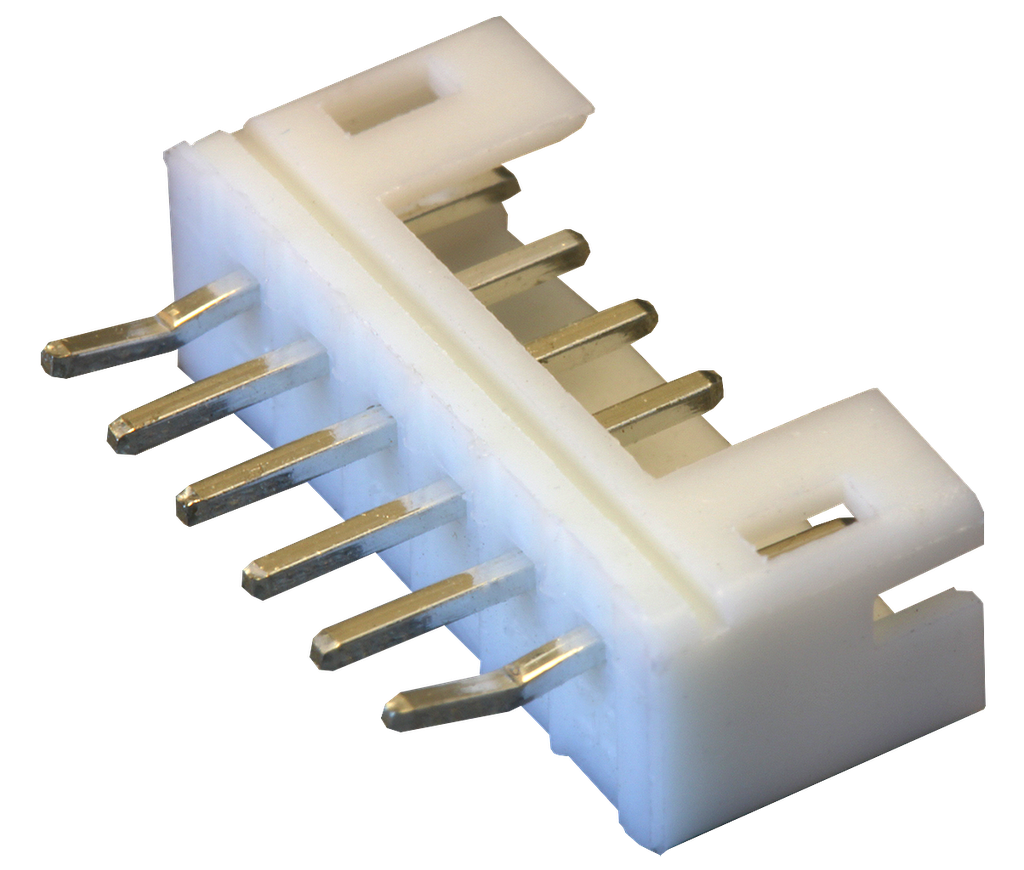 JST-PH 6-pin male connector header
Skill Level :
Component or Part
Buy 10, Get 5% Off!
Buy 100, Get 10% Off!
Description: This is a 6-pin male connector header as found on our C429-series cameras. It matches with our BB019.
The dimple at the center of the contact ensures positive contact and low contact resistance at all times.
Features:
The contact has a long wire strip holding length of 2.6 +/-0.4mm.

Fully shrouded header

The same shrouded header can be used for the KR/KRD/CR insulation displacement connectors.

Series PH connector 

Category Wire to Board Crimp style Connectors 

Type Disconnectable type Crimp style, Thin type
Specifications:
Pitch 2.0 mm 

Current rating 2A (AWG#24)

Voltage rating 100V 

PC board mounting direction Top entry
Documentation and Downloads