Analog Isolated Transmitter 0 to 10VDC In, 4 to 20 mA Out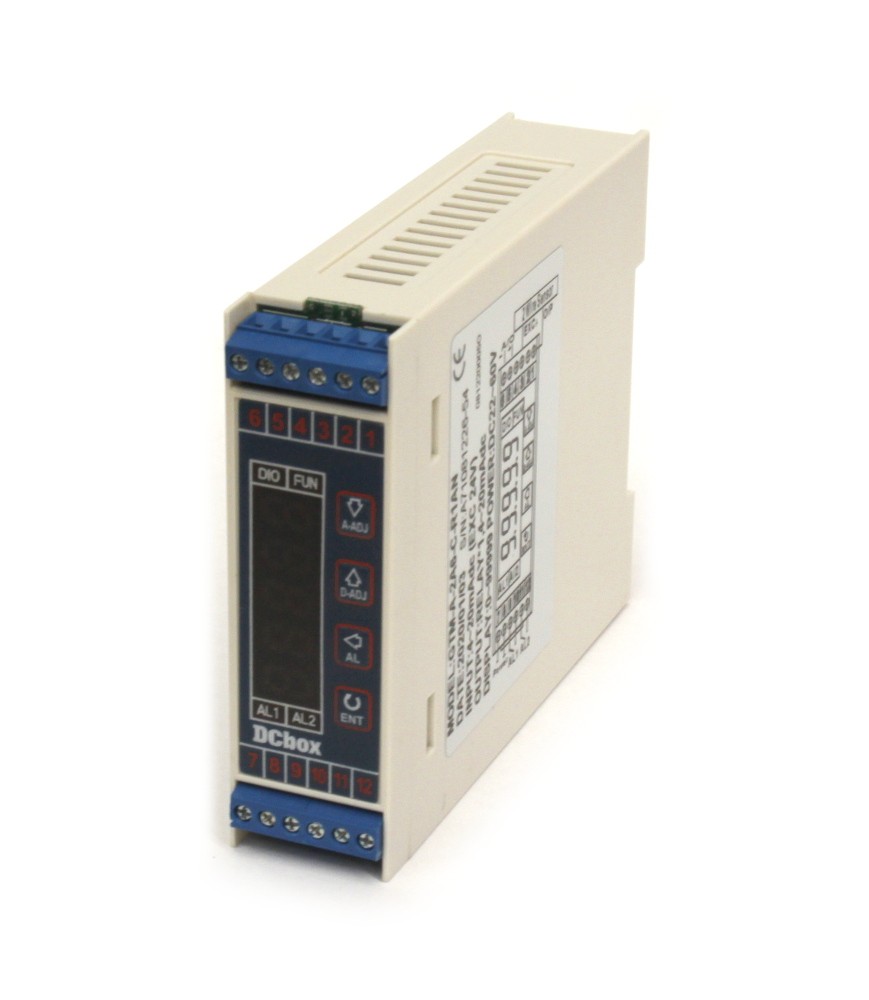 Analog Isolated Transmitter 0 to 10VDC In, 4 to 20 mA Out
Skill Level :
Assembled and Tested
Buy 10, Get 5% Off!
Buy 100, Get 10% Off!
Description: The AXB-052 is a 0 to 10 VDC input, 4 to 20 mA output isolated transmitter. It features 3 way 2 kV isolation (input / output 1 / supply), a 24 VDC Excitation Voltage to power sensors and a 5 digit programmable display. The display can be programmed to show the 4 to 20 mA signal in engineering units. The display allows technicians to easily view the input signal and determine if a fault has occurred.

Features:
Mounts onto DIN rail
High stability
Specifications:
Power supply




18 to 60 VAC/DC




Output




4 to 20 mA




Measuring Accuracy




0.1% Full scale




Display




5 digit, 6.8 mm tall red LED




Display range




 -19999 to 99999 with adjustable decimal point




Sampling time




16 cycles/sec




Analog output resolution




16 bit




Isolation

Input / Output 1 / supply

Memory mode

Non-volatile E­­²PROM memory

Parameter setting

Touch switches

Output drive capability (maximum)

10 V or 500 Ω

Output ripple

<0.1 F.S.

Alarm output relay

1

RS-485 address

"01" to "FF" (0 to 255) 

RS-485 baud rate

19200 / 9600 / 4800 / 2400 selective

RS-485 protocol

Modbus RTU mode

Temperature coefficient

Modbus RTU mode

Temperature coefficient

50ppm/°C (0 to 50°C)

Operating condition

Storage condition

0 to 60°C (20 to 90% RH non-condensed) 

Storage condition

0 to 70°C (20 to 90% RH non-condensed) 

CE EMC Certification: 

EN 55022:1998/A1:2000 Class A




EN 61000-3-2:2000




EN 61000-3-3:1995/A1:2001




EN 55024:1998/A1:2001

Dimension

23 (W) × 76 (H) × 96 (D) mm

Manufacturer Part:

SMATR-E49-11NA