4.5V Motion Detector for USB6M (PIR with Adjustable Sensitivity)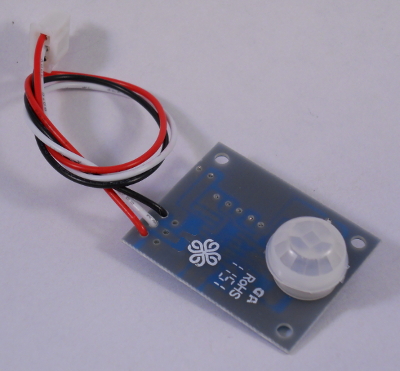 4.5V Motion Detector for USB6M (PIR with Adjustable Sensitivity)
Skill Level :
Assembled and Tested
Buy 10, Get 5% Off!
Buy 100, Get 10% Off!
Description: 
This is the PIR that is used with our USB6M+PIR module
PIR range is approximately 9 - 13 feet
Adjustable sensitivity via the onboard trim potentiometer. Clockwise for more sensitivity. Anti-clockwise for less sensitivity. 
Dimensions are: 35mm x 28mm
NOTE: This is the PIR sensor module ONLY.
Documentation and Downloads