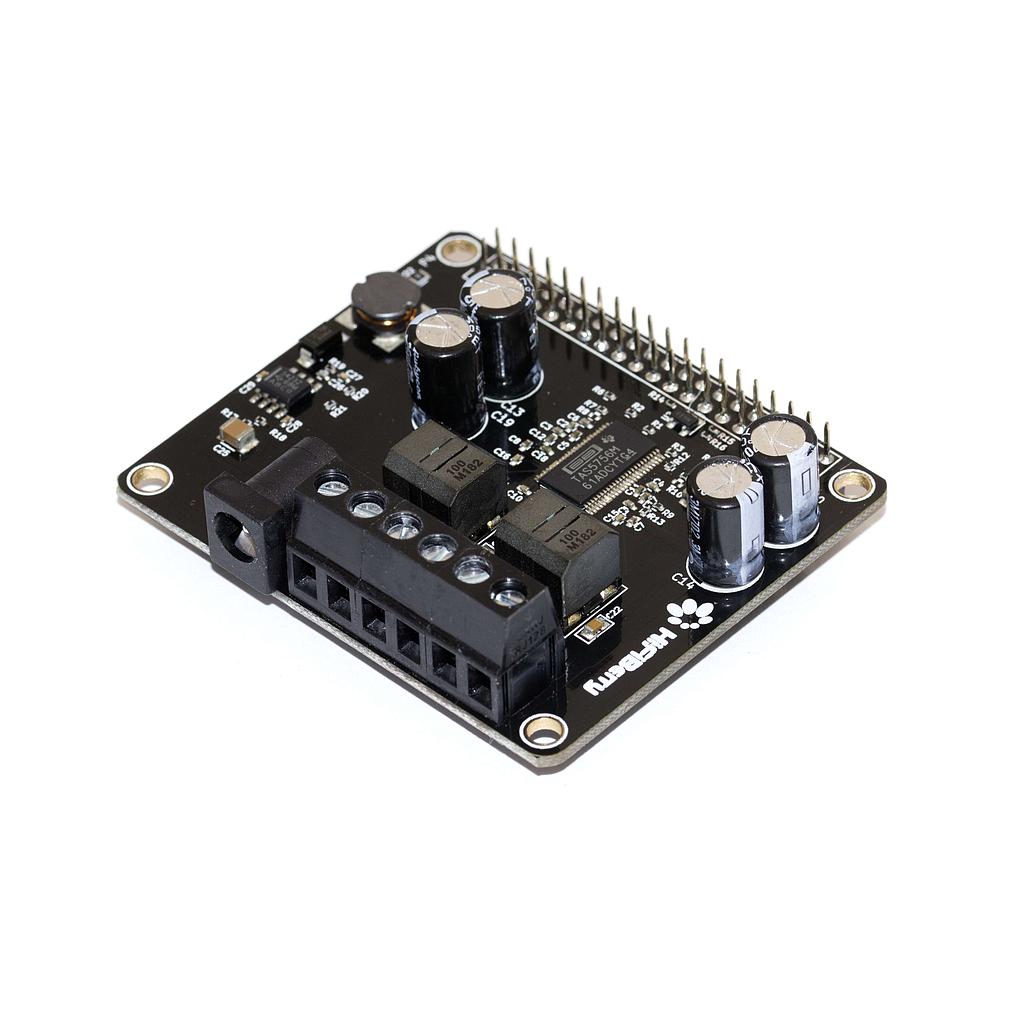 HiFiBerry Amp2
Skill Level :
Assembled and Tested
Buy 10, Get 5% Off!
Buy 100, Get 10% Off!
Description: Mount it onto the Raspberry Pi and you have a stereo audio system. You only have to connect your loudspeakers. It provides up to 60W power. You only need a single 12-24V power supply to power the Raspberry Pi and the Amp+. With 4 Ohm speakers, we recommend 12-18V. Higher operating voltages are only recommended with 8 Ohm speakers. However, even with 8 Ohm speakers an 18V power supply is the best choice in our opinion.
It powers the Raspberry Pi, there is no need to add an external 5V power supply to the Raspberry Pi.
The Amp2 is designed to work with all speakers or 4-8 Ohm impedance. It supports sample rates from 44.1-192kHz. 
If the software you're using doesn't provide the Amp2 as an output option, you should use the HiFiBerry DAC+ driver as the Amp2 is basically a DAC+ with an integrated power stage.
Features:
Up to 60W output power (30wpc)
Capable of driving a pair of 4-8 Ohm speakers
Fully controllable from the Raspberry Pi
sample rates up to 192kHz
Digital-analog conversion included, no need for external DACs or sound cards
Digital sound transmission for optimal audio performance
Connects directly to the Raspberry Pi A+/B+/2B/3B/Zero, no additional cables needed
Only one 12-24V external power supply needed for both AMP+ and the Raspberry Pi, no need for USB power supply anymore
No soldering required, the AMP2 is directly mounted on the Raspberry Pi A+/B+/2B/3B in less than a minute
Speaker Connections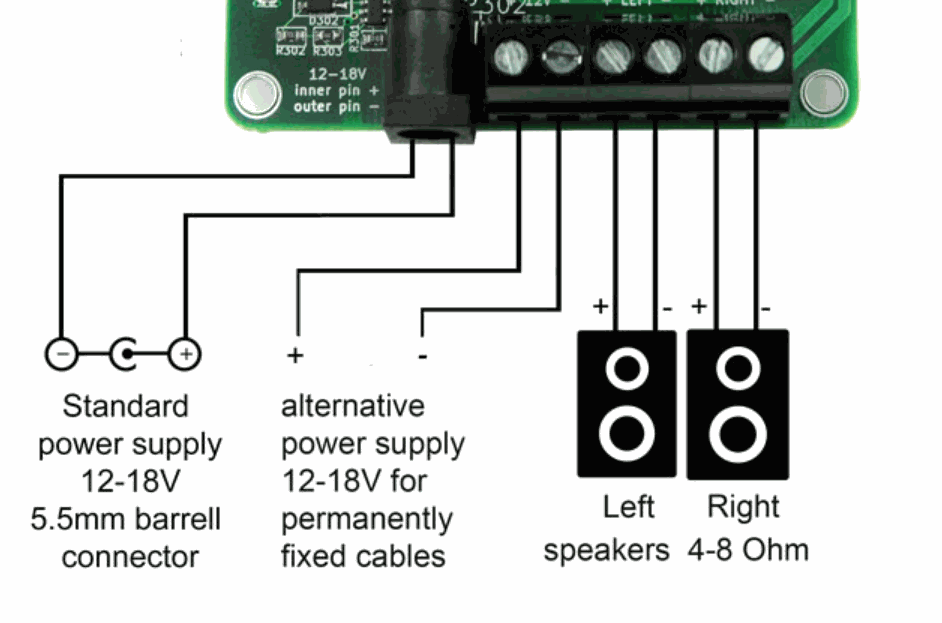 The speaker connections are the same as on the Amp+.
Documentation and Downloads