Overhead PIR Motion Sensor Activated Audio Player
Features:
Adopts passive infrared detection technology.


The detection distance of the PIR motion sensor is up to 5 meters.


The detection angle of the PIR motion sensor is 120 degrees fan-wise.


Built-in a high-quality MP3 player with an on-board 4Mbytes flash memory.


Built-in a class D 10Watts amplifier and the sound quality is great.


Load a single MP3 file or multiple MP3 files onto the player on PC through a USB connection.


Optional to play a sound in order or at random after each activation when multiple files available.


Sound volume is adjustable through turning the small blue potentiometer at the back of the device.


9-24V DC power supply to this player (center positive). An AC-DC power adapter comes with the player.


Two clamps attached to the player and easy to install on the ceiling.

Specifications:

Working Voltage: 9-24V DC


Working Current: ≤ 500mA (12V DC)


Standby Current: ≤ 20mA


Audio Format: MP3 (Bit rate: 8-320Kbps)


Audio Output Power: ≤ 10Watts


Detection Range: ≤ 5 m (120 ° angle)

Included:

Overhead PIR Motion Sensor Activated Audio Player


Power adapter 100-240VAC to 12VDC 1000mA


Micro USB cable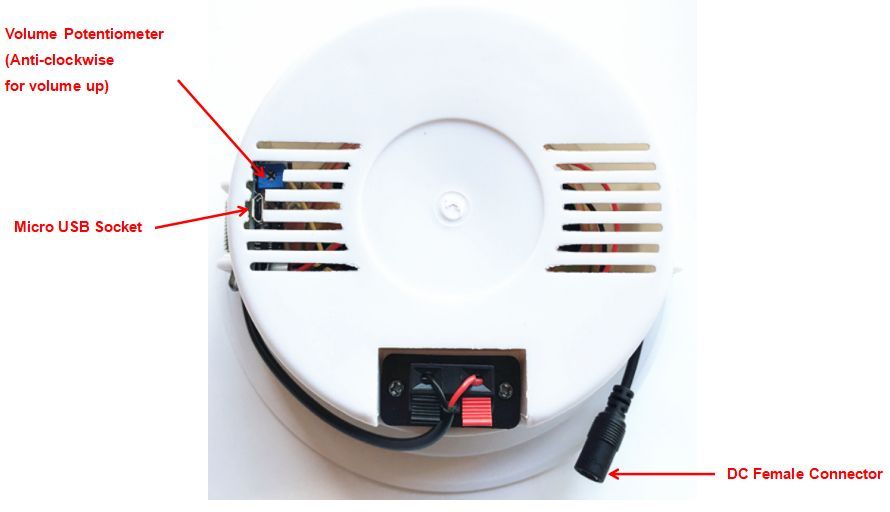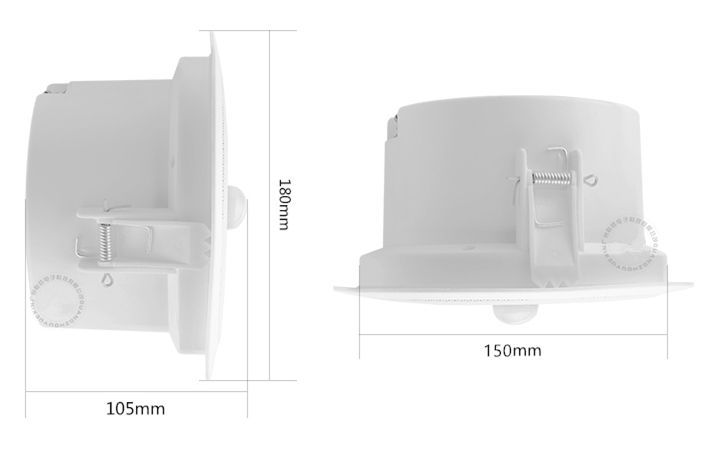 Documentation and Downloads