FK137: Priority Testing Game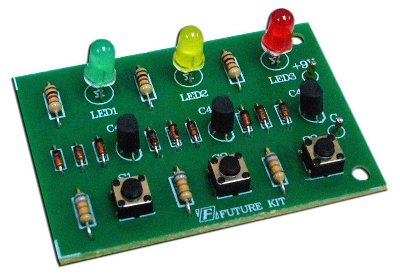 FK137: Priority Testing Game
Skill Level :
Kit - Basic Soldering Required
Buy 10, Get 5% Off!
Buy 100, Get 10% Off!
LOWER PRICE!
Price was: $3.68!


Features:
It is the electronic circuit applied for decision making e.g. Games as seen on TV which the first player who presses the switch has the right to answer.

The light will show at only that player stage, every other players press the switch afterward

Power supply : 9 VDC.

PCB dimensions : 2.4" X 1.7"
Documentation and Downloads