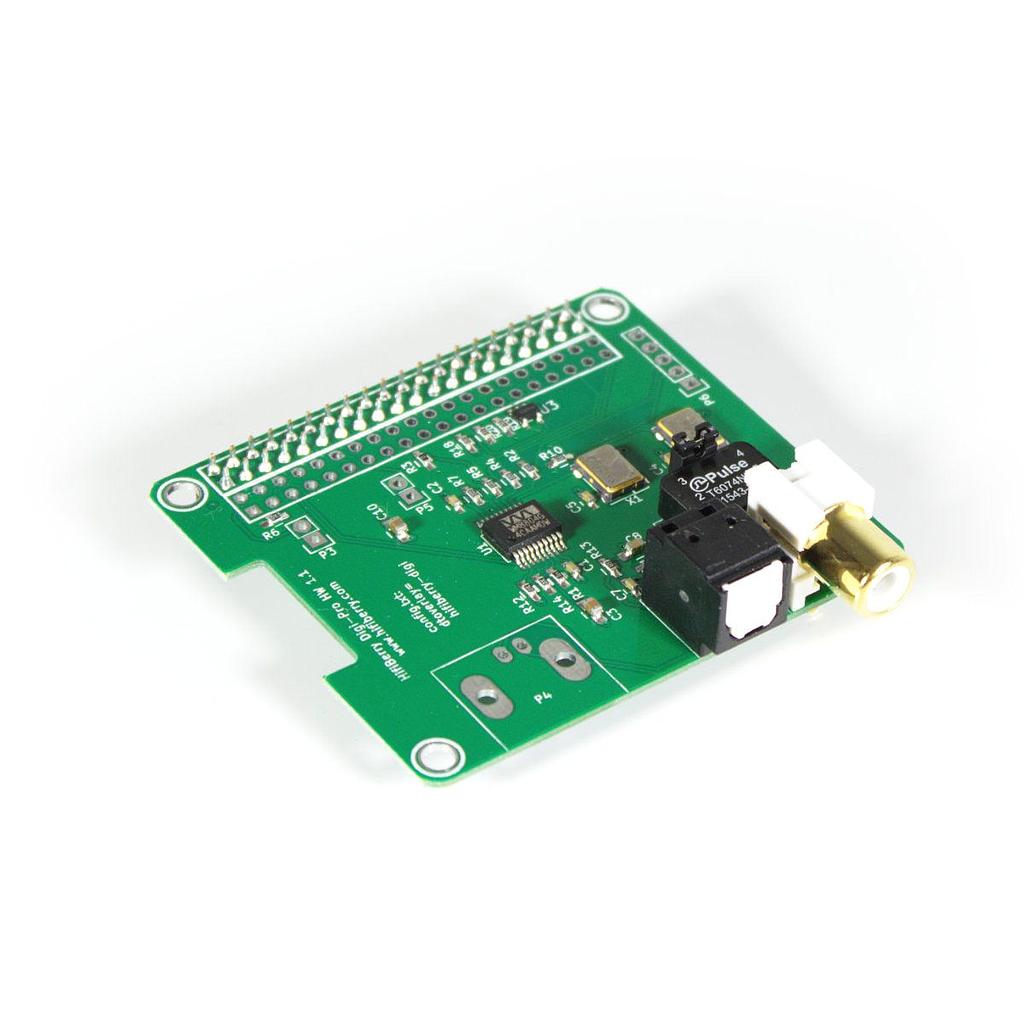 HiFiBerry DIGI+ Pro
Skill Level :
Assembled and Tested
Buy 10, Get 5% Off!
Buy 100, Get 10% Off!

digiplus-pro
Description: HiFiBerry Digi+ Pro is a high-quality S/PDIF output for the Raspberry Pi. It uses the I2S sound port that connects directly to the CPU without the need for an additional USB conversion.
You will need a distribution with an up-to-date kernel (at least summer 2016). The drivers are included in the latest versions of most common distributions.
Dimensions
5.5 x 6.5 x 1.5 cm
Note that this model is not compatible with older Raspberry Pi model A and B units!

Documentation and Downloads