DCS810 Brushed DC Servo Motor Drive DCS810 Brushed DC Servo Motor Drive
Skill Level :
Assembled and Tested
---
Buy 10, Get 5% Off!
Buy 100, Get 10% Off!
SMC-242
---
30-day money-back guarantee
Free Shipping in the U.S. on Orders over $50
Buy now and choose from several shipping methods

The DCS810 is a digital DC servo driver developed with DSP and high efficient MOSFET technologies. In position control, it's easy for the end users to change stepping drivers to the DCS810 without changing control systems, because its input command is PUL/DIR signal, which is compatible with that of stepping drivers. In low power motion control applications, performances of DC servo systems using the DCS810 are better than those of digital AC servo systems in velocity, precision, noise, stability, or at least as good as those of digital AC servo systems. However, the cost of the DCS810 stays at the price line of a stepping driver, namely far lower than those of AC servo drivers.
Features:

18-80VDC, 0-20A, 20-400W
Based on DSP control technology and high smooth servo control algorithm.
PC based and handheld configuration tools, including Pro Tuner and STU.
Feedback resolution ×4 encoder line count.
Position Following error lock range adjustable
Position error can be eliminated to 1 count, and Velocity error can be eliminated to the Desired Velocity ±0.3%
Electronic gear ratio from 1/255 to 255
Built-in motion controller for self-test with trapezoidal velocity profile
Support PUL/DIR and CW/CCW control signals
Opto-isolated inputs, support single-ended and differential signals
10 latest errors self-record function
Over-current, over-voltage, under-voltage, phase error, encoder error, position following error protections
Small size 116 x 69 x 27mm
The DCS810 is very easy to tune and all parameters are visible.
Parameter tuning tools, including Pro Tuner (Windows based setup software), EZ Tuner (Text Monitor) and STU (Small servo tuning unit) can meet different tuning environments or requirements.
Specifications: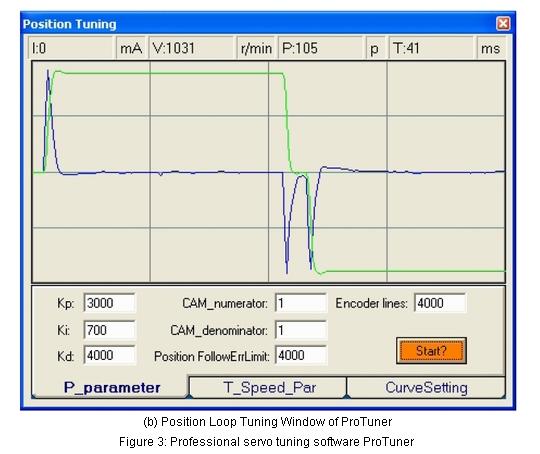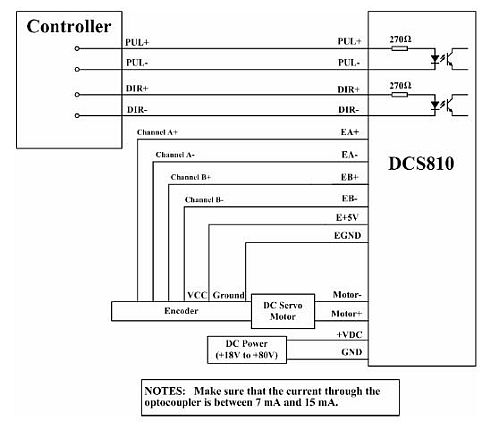 Documentation and Downloads

---